Inter Milan made history in 2010 (eleven years) when they won an unprecedented treble under the guidance of the self-acclaimed special one 'Jose Mourinho'. It was unprecedented for an Italian team to win the Champions League title, the Italian Serie A title and the Coppa Italia title.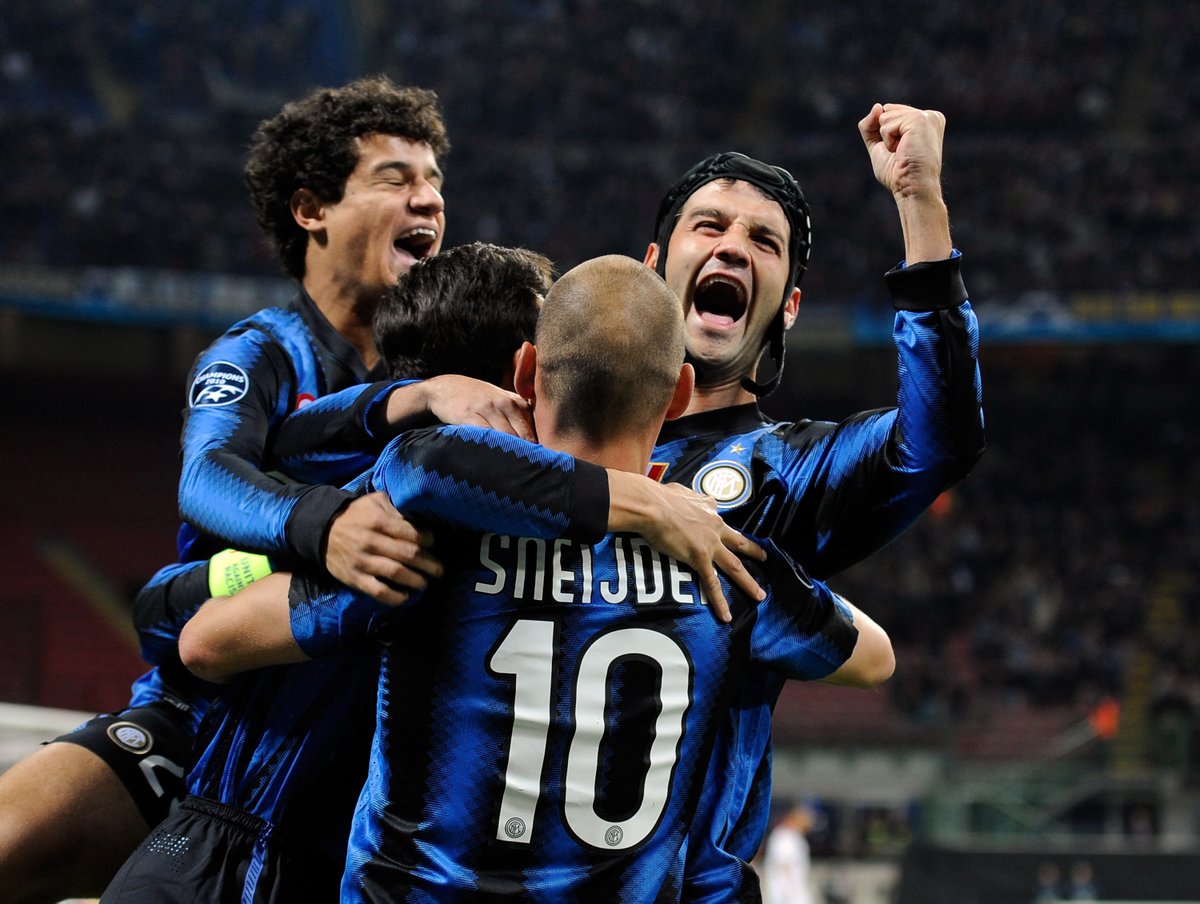 Mourinho led the Nerazzuri to win the aforementioned three titles, a feat that was unprecedented as far as Italian football is concerned.
Romanian football star Christian Chivuwas part  of the Inter Milan team that beat German champions Bayern Munich during the 2010 Champions League final to seal the abovementioned treble.
Christian Chivu started on the left side of the Inter Milan defenceduring the final clash with the Bavarian giants. Apart from Christian Chivu, Brazilian right-back Maicon, Argentine central defender Walter Samuel and Brazilian central defender Lucio also lined up in Inter Milan defence.Brazilian goalkeeper Julio Cesar was in the Inter Milan goal and he kept a clean sheet during the final clash on the way to sealing the win over Bayern Munich. Romanian player Christian Chivu was an important member of the Inter Milan defensive unit that kept the Bayern Munich attack at bay for the entire duration of the game.
Inter Milan striker Diego Mililto was the star of the show after he scored a brace either side of the half-time interval. The Argentine international scored the first of the two goals on 35 minutes off the assist from Dutchman Wesley Sneijder to give his team a slim lead at the half-time break.
Bayern Munich went in search of the equaliser in the second half and Diego Mililto took advantage to score the second and  clinching goal off the assist from Cameroonian football icon Samuel Eto'oFils.
Diego Mililto made the headlines for the two goals, but the Inter Milan defence also deserve a lot of credit for keeping the Germans at bay.