The Romanian icon has shed more light on his decision on joining Blaugrana in the 1990s and revealed his move was down due to the legendary Dutchman, Johan Cryuff. Gheorghe Hagi has underlined that the reason for his move to Barcelona in 1994 was due to the opportunity of working with his childhood hero, Johan Cryuff, who was a coach at the time.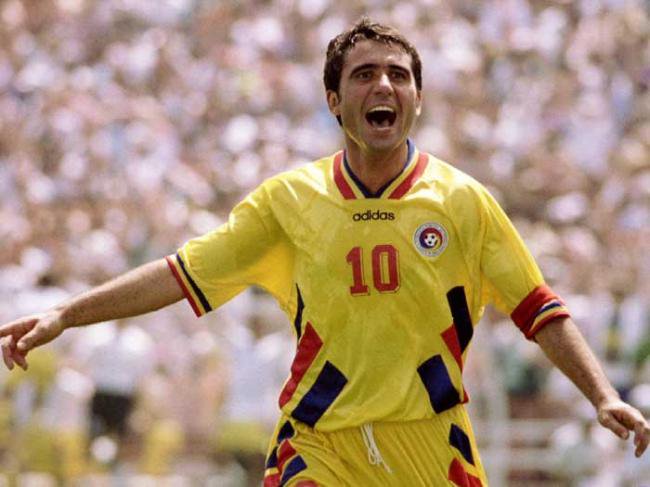 The 124-cap Romania international revealed that the stature of his hero drew him to Camp Nou, and hailed the three-time Ballon d'Or winner for his help during their time together. "He was amazing" he told Fifa.com "When I went to Barcelona in 1994, he was the coach, and I went because of him. It was great, even though I didn't always get a game. Working with him, I fulfilled my potential. "When I was a child we did not get to see many international games but, even so, I was aware that the best in the world was Cruyff".
Hagi, now 47, was named among the top 125 living footballers by Pele. The Romanian international was considered as one of the best attacking midfielders in Europe during the 1980s and 1990s and the greatest Romanian footballer of all time. Galatasaray fans called him "Comandante" (The Commander) and Romanians call him "Regele" (The King).
Hagi is considered a hero in his homeland. He was named Romanian Footballer of the Year seven times and is regarded as one of the best football players of his generation. As a creative advanced playmaker, he was renowned for his dribbling, technique, vision, passing and finishing. In 2009, Hagi founded Romanian club Viitorul Constanța. He is currently both owner and chairman of the club. Hagi also established the Gheorghe Hagi football academy, one of the biggest football academies in Southeastern Europe. His son Ianis is also a footballer.